Video Interview with Maria Ross Author of Rebooting My Brain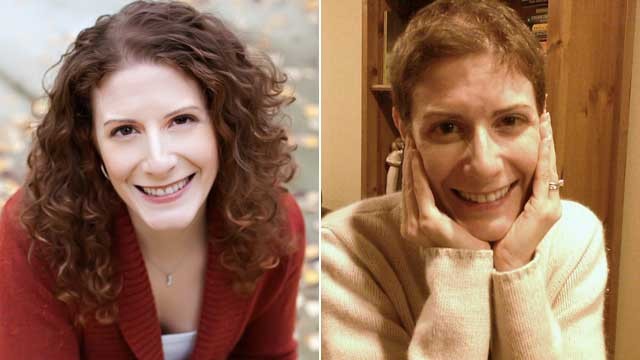 Not long ago I read a book that was written to help people understand more about surviving and dealing with what happens when you have a brain aneurysm (try spelling that without looking it up).
The book is by Maria Ross who, quite frankly, is lucky to be alive.

It all started with a headache from hell and turned into a multi year journey back to a "new normal". Maria is a survivor and a fighter. She's also your friend because we're all a little indebted to her for writing this book WHILE getting her business and life back to together.
My father in law had an aneurysm when he was 34 and lost the use of most of his left side – so I have first hand experience of what these things can do. There are close to 6 million people in the United States alone walking around with an undiagnosed, un-ruptured brain aneursym.
Yes – in other words it's like having a ticking time bomb in your head.
I liked Maria's book for three reasons: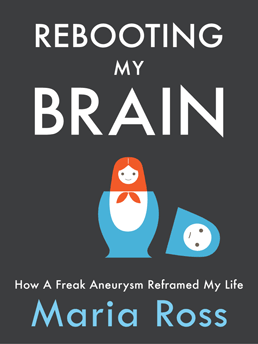 1. It's written with humor and humility. It's a VERY good reminder that you and I can be taken out of the game at any time and we're all nothing more than grains of sand on this big beach of life. Really, you don't matter that much in the big picture – so accept that fact… and then laugh, because that fact is actually quite funny when you think about how much we tend to obsess about how "important" we are.
2. It's a reminder that you can and will survive. Anything. Somehow you'll figure it out. You'll get through. Or over, or under or around whatever sh*t sandwich life hands you. You'll learn new coping strategies, find new friends and grow. And you'll be reminded just how precious life, you family your (true) friends are and how valuable your health REALLY is.
3. It's a terrific resource for survivors and supporters of survivors. There's not a lot of this type of content out there on the subject that's first-party and easy to digest while being helpful at the same time. And I think Maria's message is important and valuable for people in either situation. Recovery isn't easy and there's a range of issues to deal with that Maria addresses. Rebooting My Brain is part guide book, part personal anecdote, part human interest story of triumph over adversity with some valuable little pearls of wisdom.
I have ZERO commercial interest in anything to do with this book. Maria and I worked for the same company many years ago and lost touch over the years. I was amazed to learn that she had successfully survived this incredibly challenging life event and was keen to hear what she had learned about the journey.
I wasn't disappointed.
You can find the book on Amazon or RebootingMyBrain.com.