Hong Kong in July. Hot, humid and fun. Hong Kong is a digital photographers paradise with all the light, textures and rich detail you could ask for. Plus – it's a great place to buy electronics because they are so inexpensive.
This is a photo and text summary of a recent trip with the top 5 things you've got to do if you're limited for time and want to get the most out of your visit.
I flew on Cathay Pacific out of Vancouver for the compulsory 13 hour flight.  I think I was the only person doing a few push ups and sit ups in the aisle to keep my self limber.
However, the service was awesome with two hot meals, tons of snacks, great movies and decent service.
The only other airline that I've found to be better – is Singapore Airlines – which i'll have to write about in another post.
Anyway, I was there for 5 days on business and loved every minute of it.  Temperatures were usually high 30's and very humid. 10 minutes outside and this white boy (and everyone else) is soaking wet. The experience was a total culture shock for me.
If you're used to living in North America, Hong Kong is an assault on the senses (until you get used to it…and then it's an incredible place).  Here's my assessment of the city;
Drivers are crazy and only seem to use the horn and gas
Cars always have the right of way – pedestrians don't matter
Ambulances and Fire Trucks seemed non-existent
There wasn't one car crash I can recall
Everybody smokes. Everything smells like smoke. Even non smoking rooms smell like smoke
Every baby is a boy.  Even the girls look like boys
Everyone is on their cell phone while eating, walking and driving
Everyone eats out, all the time
Most things are quite reasonable, outside of Hong Kong things are very inexpensive
Six foot one, two hundred plus pound white guys like me REALLY stand out
People's homes are the size of my bathroom
It's common practice to wipe your dishes and cutlery before eating
It's WAY more chaotic than New York
Yet, the place is surprisingly clean (the subway was the cleanest I've ever seen in ANY big city)
Bamboo is the scaffolding of choice
HK'ers don't like mainland China money and vice versa
The architecture is fantastic
We stayed in Causeway Bay at the Regal Hong Kong Hotel, which was clean and comfortable.  It has a killer restaurant up top with an amazing view and an even better roof top pool (see below).
Here are the top 5 things you've got to do if you get to Hong Kong:
Go shopping at night.  The atmosphere is festive and the place comes alive.  Hong Kong is the place to buy anything electronic, watches and jewelery.
Take the Star Ferry accross the bay to Tsim Sha Tsui and go shopping (Rolex store on every corner). When you're there, take the double decker bus.
Take a quick ride up to Victoria Peak any time of the day and take in the incredible view.
Eat.  Hong Kong had some of the best food I can remember in any city I've visited. In Causeway Bay, where we stayed, there is a mall called Times Square which had some amazing restaurants.  Even the best restaurants in HK are resonable.  The street food is also clean and tasty.  Just be sure to go with a local so that you know what to stay away from and what you're eating.
Use the subway to get around.  It's incredibly clean, safe and efficient.
Here are some more pics of the visit: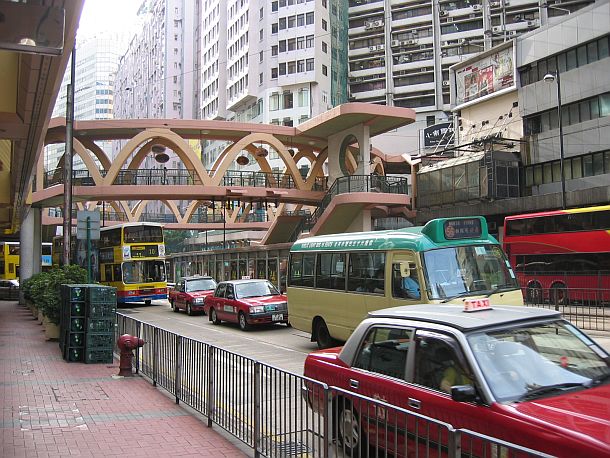 Pedestrian Overpass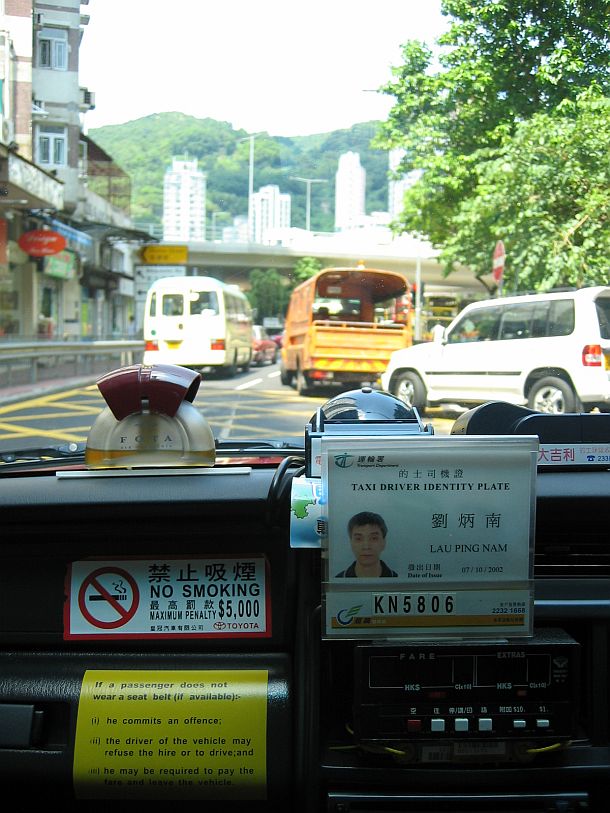 Hong Kong in a Taxi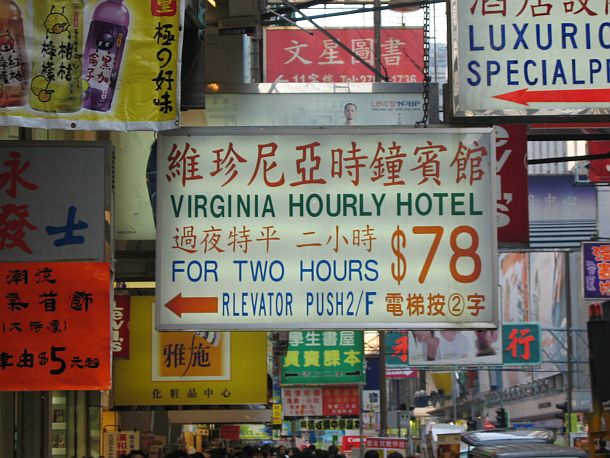 Two Hours for What?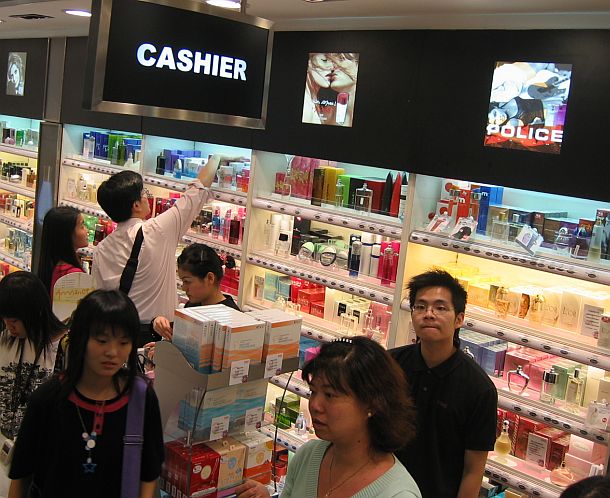 Inside Sasa – Hong Kong's answer to Sephora.  One on every corner.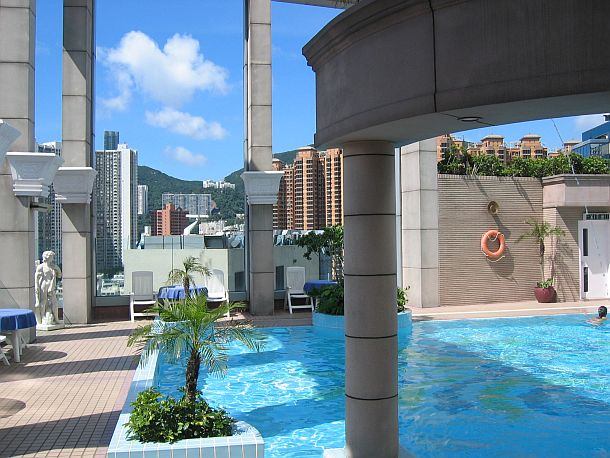 Roof Top Pool at the Regal Hotel.  Awesome views.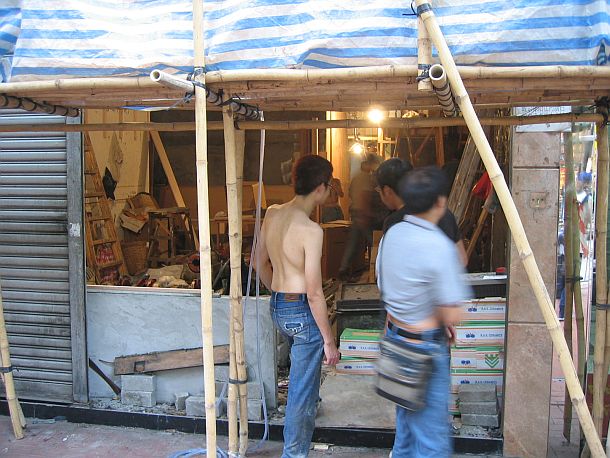 Construction Hong Kong Style. No safety equipment of any kind.
Bamboo Scaffolding.  Cheap, strong, light, quick to put up and take down.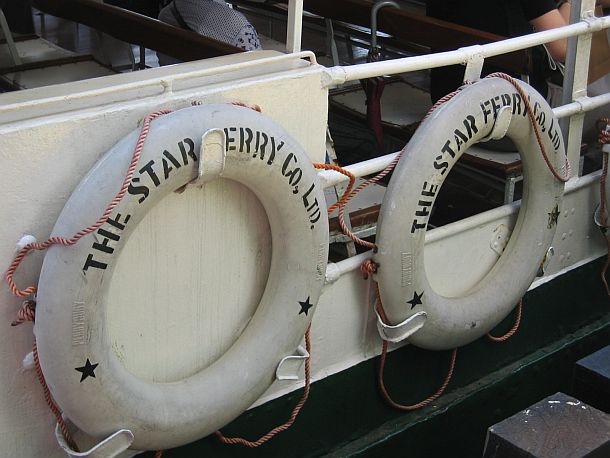 Boarding the Star Ferry Company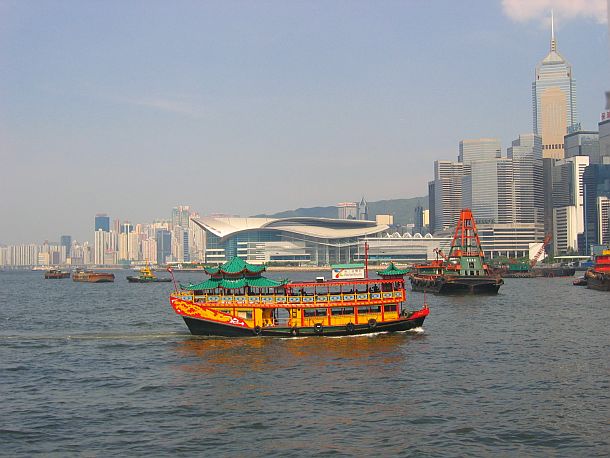 Crossing the water. Great sights.  A must do if you go.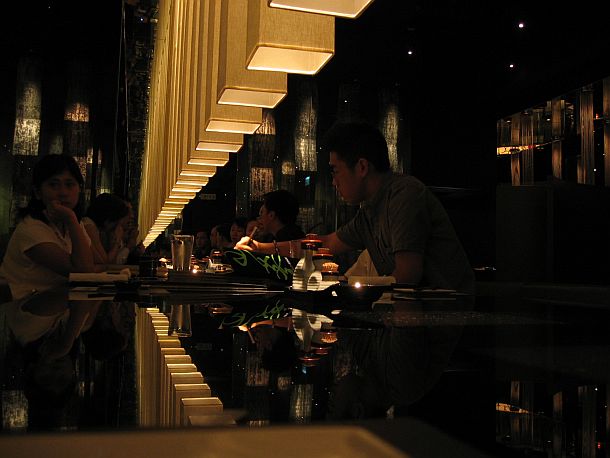 Dinner at Wasabisabi inside the Times Square mall.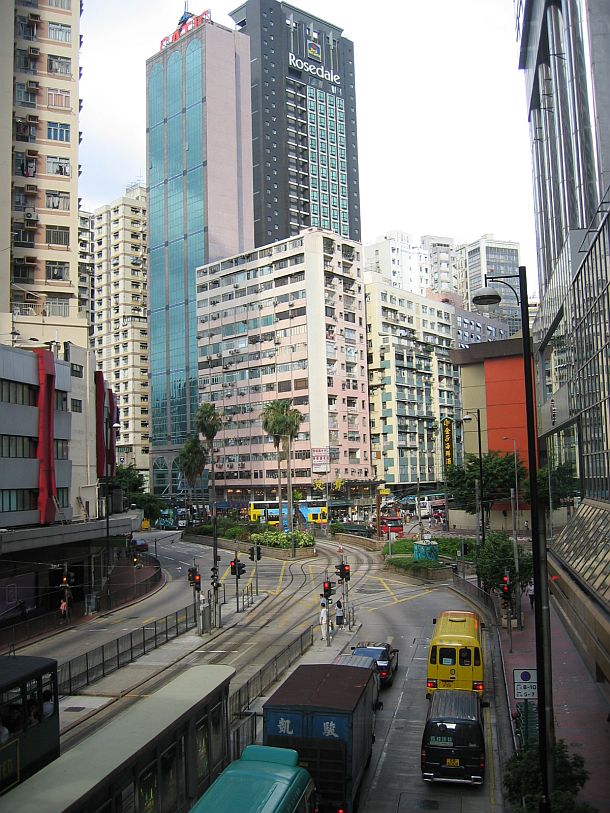 Hong Kong at 7:30 in the morning. Things are quiet. Hong Kong is a night life city.