Last weekend we took a drive down to the south Okanagan valley here in western British Columbia, where some great wine is made on the Naramata Bench.  We love to get down there at least 3 times a year and taste wine.
The scenery here in the Okanagan valley is as beautiful as anything you'll see anywhere in the world, the wines are usually excellent and the people are friendly.
The Naramata bench is a very small, boutique wine region within our larger Okanagan Wine Growing Region – where I live.
If you like wine, beautiful scenery and hot weather – you've got to visit. One of the wineries we visited was Hillside Winery, which is right on Naramata Road.
We tried all their wines and picked up a bottle of their Mosaic, which is a blend of Merlot, Cab Sauv, Cab Franc, Malbec and Petit Verdot.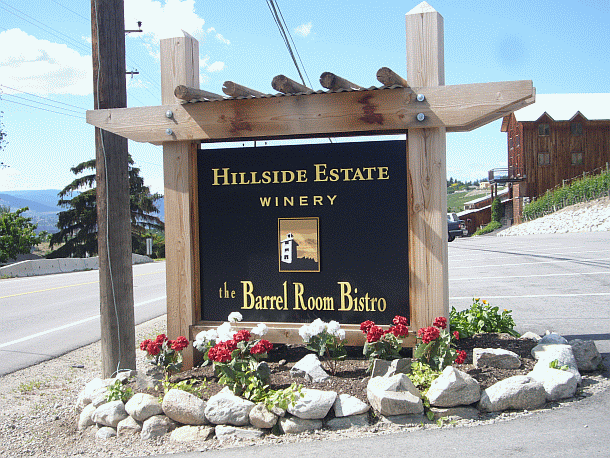 I love the big, beefy reds and this 2005 they were selling was awesome.
Okanagan reds have historically been a little on the green side (meaning not ready to drink yet), but some of the wine makers in the valley are now producing reds that are ready to drink today or lay down for a few years and get even better.
Hillside's 2005 Mosaic is one of those wines that's ready to drink today and with it's novel blend of the above varietals (which I love each on their own) it's got incredible complexity and must be tasted to be understood and appreciated.
Here's some video of the winery and their excellent, professional staff.   There was no tasting fee at Hillside.